A heavy rain did not stop a total of 8 film directors
from turning out for the Urban Nomad screening on
Monday evening.
An indoor setting kept everyone dry and toasty, and
provided just the right atmosphere for
visiting filmmaker Jacen Tan to introduce his
film "Zo Gong."
Remi Crussiere was also on hand to
discuss his film "Profiling" as was Sharon Liu of
"19" and Debbie Hsu of "Her Memory of the Smell".
Also, it was the Taiwan debut of "Todo Todo Terros"
the very first feature film from experimental Philipine
filmmaker John Torres.
Tuesday promises to be better yet as Singapore
filmmaker and lecturer Lionel Chok introduces
his film "Crossroads" to be followed Lin Jing-Jieh's
"Street Survivor" winner of Best Taiwanese Film at
2006 Golden Horse Digital Film Festival.
Did we mention our special on Heineken and
maybe tonight's mixed drink: rum and coke.
Also, more t-shirts are on their way, in
both small and large sizes.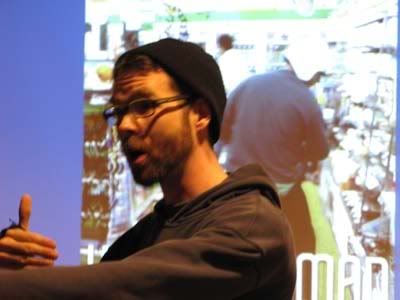 Daren Caudle talking about his "Taipei Movie One"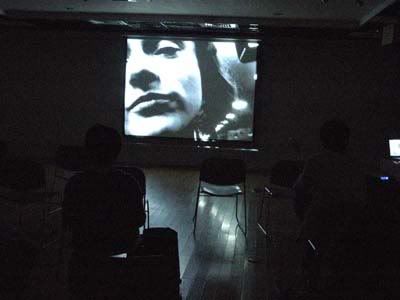 Screening John Torres' "Todo Todo Terros"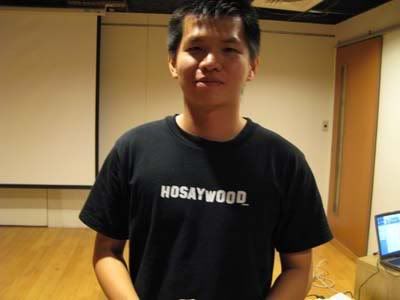 Director Jacen Tan, in town from Singapore.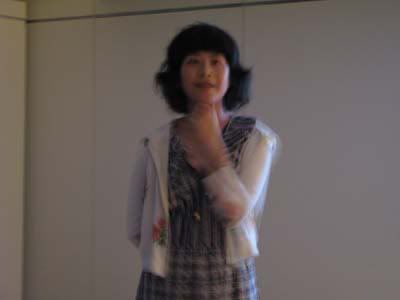 Debbie Hsu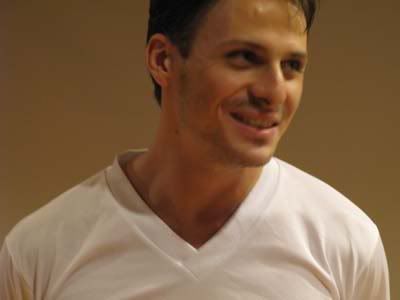 French director Remi Crussiere's film "Profiling" was made with all Taiwan actors.