We rounded out the fest with a bang at Nanhai art gallery. The highlights were a packed house for Friday nights lineup by programmer Tony Wu. It featured Tung-wang Wu's segment, which gave rise to some semi-serious debate on Taiwanese identity. A second director in focus, Lynn Chen, showed two films on Saturday.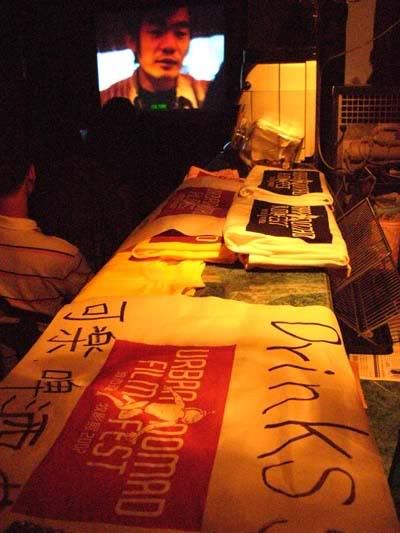 Nanhai Gallery.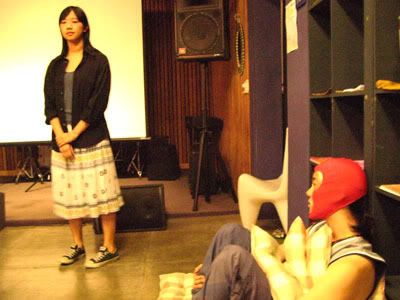 Lynn Chen talks about her "Seven Scenes About Love" and "Flight to Yesterday."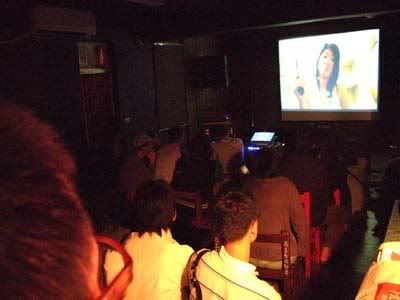 The Nanhai crowd.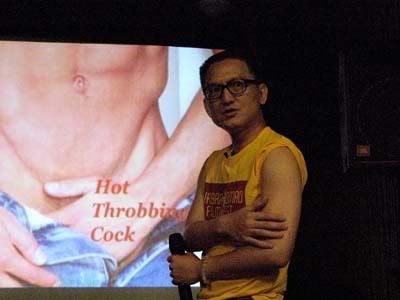 Tung-wang Wu introduces "Hot Throbbing Cock"...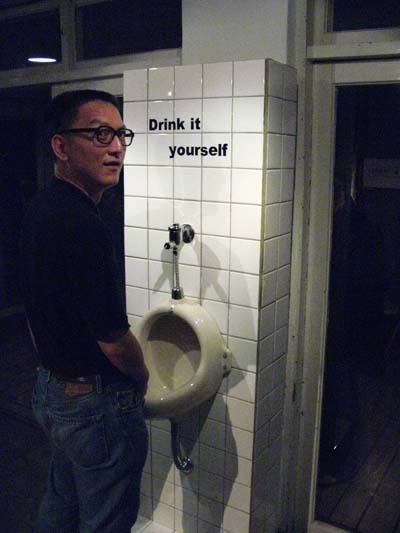 ...and then poses with the art exhibition downstairs.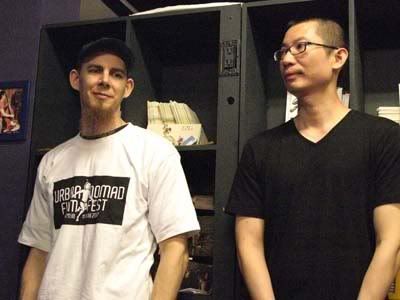 Dave and Tony Wu.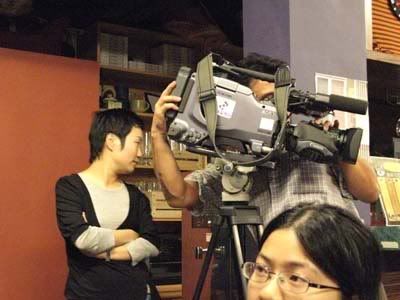 Ms. Ding from Taiwan Public Television was also there Friday working on a program about Taiwanese identity.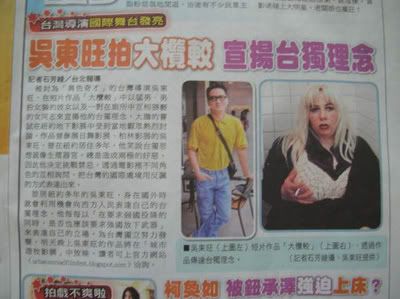 Tung-wang also has a friend at the Liberty Times, which provided this coverage.