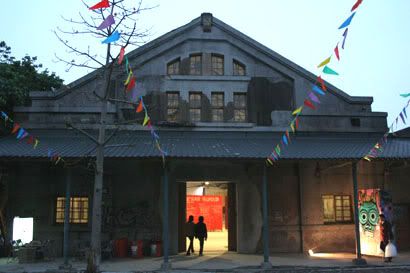 Site of UN06: Warehouse #5 in the Huashan Culture Center.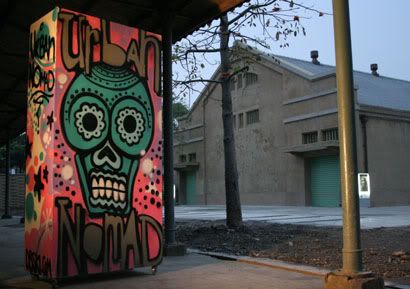 Signage by DBSK1.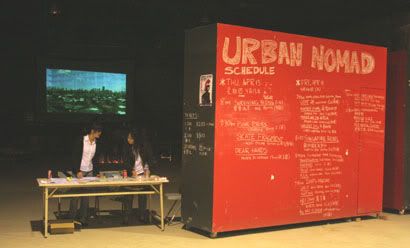 Our ticket booth, with the festival running.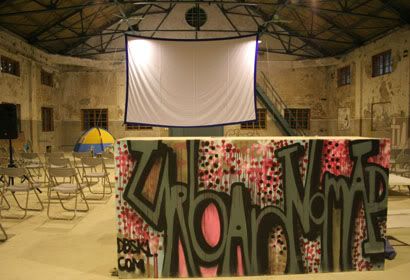 The setup with the lights on.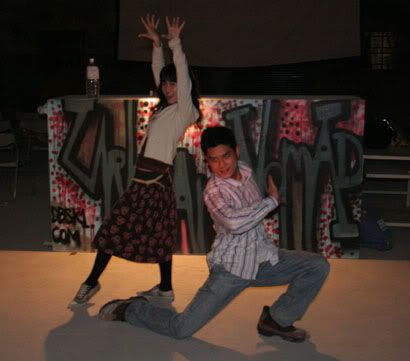 A couple of ballroom dancers showed up and somehow made it work to ska. Very sweet kids.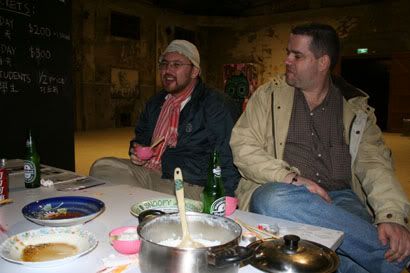 And Saturday night the security guards cooked a midnight dinner.
....okay, more photos to come. Celia took some nice ones, and we'll get those up soon.