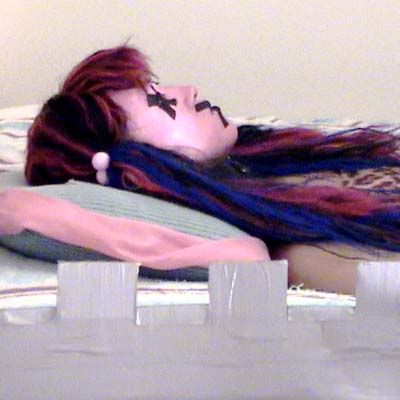 Word gets around apparently. There are up to four new entries for UN05Taichung if the films actually get to us in time, and we're very pleased at the chance of showing some new stuff in Taichung that we've not yet played in Taipei. Above is a .jpg from one that's in the mail. In email, the director described it thusly:
"It is risque and contains graphic sexual content and has themes of suicide, masturbation, self reflection, and childish escapism."
Just about our speed.