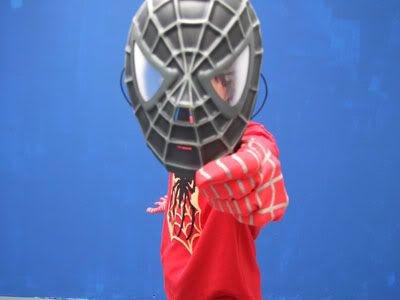 8/28 (五) Friday 17:00-18:00
COSPLAY – 陳明秀與其他導演以探討青年打扮成漫畫人物的短片與實驗片。
Even when we hate cosplay, we LOVE cosplay!! This section includes short films by Mia Chen and two other directors. The cool thing about Mia Chen's shorts is that even though she comes at Cosplay from an academic background, she stays away from analysis and heavy theoretical framework that would kill her subject, and instead focuses on getting into the heads of the kids she meets. What Chen does is show the imaginative process of these teens go as they dress like their cartoon heroes.
【Into Cosplay】同人人
Mia Chen 陳明秀/ 2007/ Taiwan/ 7min/ no dialogue 無對話
【I am That: Cosplay】我擬她
Mia Chen 陳明秀/ 2009/ Taiwan/ 7min/ En/Ch (英/中)
【Spiderman Paratoon】啪啦通
Mia Chen 陳明秀/ 2008/ Taiwan/ 3min/ no dialogue 無對話
【Today's Cosplay】
Loren Von Hogue/ 2007/ Taiwan/ 6min/ En (英)
【On the Japanese Doll Complex】
Katrien Jacobs/ Hong Kong/ 18 mins/ En/Ch (英/中)
What kind of Japanese doll would you like to buy and live with, if you had the opportunity? In this docudrama, the gifted doctor 'Madame Remedy' (Nam Kung) highlights Chinese people's search for otherworldly alter ego's. Madame Remedy points to a wide variety of cases where people seek the innocence and gender-fluidity of dolls, to embellish or alter the greyness of the everyday. She illustrates her case-study by showing snippets of the lives of Kigurumi cosplayers, Adult Video movies, fans of Boy Love animations, and owners of Ball-Jointed Dolls. Males and females alike explore Japanese excess as commodity exchange and identity transformation, falling in love with dolls or doll components in ways that are least expected - Katrien Jacobs.